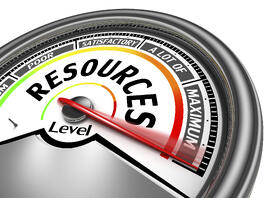 The main responsibility of a team leader is to help his or her team members continuously improve their results. Sounds pretty simple--but just spend a day with a team leader, and you will observe that the job requires a lot of skill and planning to handle the day to day fires, while at the same time doing the things that keep team members focused.
Below are twelve simple best practices that have been outlined and defined in order to help you plan, conduct, and follow-up on your one-on-ones.
It is important that the meetings be carefully documented. Simple use of the sample PDM form makes follow-up easy and clear. In addition, it makes recapping the previous meeting and goals easy.
Prepare for the meetings. Put the meetings in your calendar so other meetings do not crowd these out. It is also important to have a game plan before beginning a meeting.
Treat the meeting as a goal-setting session. Both team members and team leaders should look forward to these meetings each month.
Be prepared to adapt your style and be ready to "push" or "pull" based on your team members level of skill, will and experience.
All goals must meet the SMART criteria; including the "expected help from the team leader". Before you end your meeting, test the goals with your team member to make sure they are SMART!
Show that you care about your team member. Take time to know what some of their personal goals are and why they are important to them. Listen more than you speak.
Give compliments and praise for the development of good habits and for the achievement of the previous month's goals.
One action step is enough if it is the correct action step. Success will generate more and bigger action steps.
Spend the majority of the time during the meetings focused on the future in a positive, solution-oriented way, and less time on why a something didn't happen – fewer excuses and more action.
Some team members may require being on a shorter "leash" – meet and follow up with them more often.
Ask your team member what their performance goal for the month is and then back into how many interactions they need to reach it. This helps the team member set realistic goals and take ownership for their action plan for the month.
Always commit to at least one action step in "expected help from the team leader" to demonstrate that you are committed to helping them grow and succeed. This is also important with top performers to show your commitment to them.