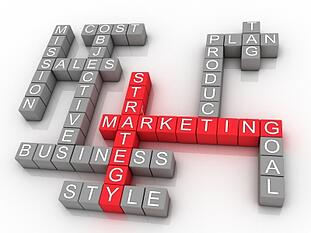 In today's business environment, marketing must generate a measurable revenue stream. This means that when you invest in marketing strategies, tactics and tools, you must be able to capture and measure the return. Taking this revenue generating approach will allow marketing to become a stronger sales partner and take on more and more of the heavy lifting in the sales process. But what tactics can you use to pivot and make revenue marketing a reality in your business?
Keep track of the data you already have and magnify segments.
Marketing tactics and channels have evolved rapidly over the past ten years, and technology now allows unprecedented analysis and targeting for better understanding and engagement with prospective customers. In some ways, it is easier than ever to know where and how your customers make buying decisions and provide the offer in the right place and time from the customer's perspective, addressing their needs.
You start by understanding your customers' demographics and buying behaviors by developing descriptions and personas that represent your target market. You should have clear descriptions for each key customer audience and then take an even closer look to magnify: understand buying drivers, pain points and financial opportunity for program development and prioritization.
With personas in place, you can market smart by targeting your audience, integrating key buying drivers to anticipate needs, and respond where they spend time in support of their buying decisions (i.e. online, social media, conferences, etc.). Align this new perspective with your unique selling process, messaging and marketing execution for more relevant engagement, and reduce wasted dollars in campaigns that will lead you nowhere.
Know what drives your growth.
It is relatively easy to measure outcomes such as sales, profits, market share and stock prices. Real growth, however, comes from digging deeper and understanding what drives the numbers. Critical factors which directly impact revenue generation are:
Communications Effectiveness

Customers know your brand promise, image and reputation.

Customers engage with sales campaigns and the other tactics in the marketing mix.

Brand Differentiation

Customers relate to your company's personality.

Customers depend on your product/service performance, availability and support.

Loyalty Generation

Customers recommend you.

Customers come back to you.
Turn data into action.
Data, simply put, are outcomes. Whether it's predictive, assumptive or prescriptive – it still quantifies an outcome. Turning data into action that delivers desired outcomes is where you will see the most value. Leveraging data can be broken into four steps:
Identify the metric you want to drive

Isolate and validate the data that specifically relates to that metric

Determine the desired behavior change that will positively impact that metric

Communicate (effectively) what, why and how the behavior should be done correctly
The key to leveraging data lies with how well you isolate key facts, and then communicate internally (train) the current and desired states as it relates to the metrics.
Execute an internal marketing campaign for faster ROI and revenue increase.
Involve your sales team to create your campaign – ask them for three key messages to outline it. Frame your brand (your goals and initiatives) around these messages. Launch the campaign with enthusiasm, emphasizing the point that the whole team is involved with the creation of the campaign. The strongest motivation is internalization, and helping your team internalize the messaging helps push them towards the goals/metrics you set for them.
Pinpoint revenue goals for marketing initiatives, and create the underlying metrics to measure performance. Setting a concrete goal, for yourself or your team, solidifies your objective, and pushes your team to strive for that number. Doing so makes you and/or your team accountable for the push in revenue, and makes you strive to make your actions/campaigns more effective and impactful.
From this perspective, metrics provide performance results and insights into how customers are responding to your actions and the products/campaigns you're promoting. Armed with this information, changes in approach and strategy should be made as necessary to ensure the customers' are satisfied with their experience.
To jump-start your marketing efforts, making your campaigns increase your revenue, it's best to keep these things in mind:
Set achievable goals. It's great to aim high, but make sure it's something you're comfortable reaching. If you go beyond your goals for one month, or a particular quarter, for the next checkpoint, raise your goal. Keep raising it as you reach your goal, pushing you to exceed your own standards.

Make sure to keep your target persona(s) in mind when planning and executing on your campaigns. This will tighten your efforts, and make your resources/budget work better for you.

Use all the resources you have at hand: this isn't limited to your data. You have your network at your disposal – internal channels, sales associates, vendor partners, alliance companies, outsourced resources. They have valuable insights and perspectives as professionals in their fields, and as consumers themselves.

Measure and calibrate. Continuously strive to communicate and improve performance:

Measure against organization goals/shared metrics

Evaluate across platforms: Financials, customer, learning and growth, and web performance/conversions

Establish continuous feedback loop to realign initiatives as needed

Enable leadership assessment and development

Identify "words that work", improve quality of offers and support to overcome objections