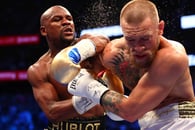 As I recap and ponder last year, I thought about memorable marketing trends and game changers. The Mayweather vs. McGregor fight came to mind as a significant marketing moment. I was one of the millions of people who purchased the fight on pay-per-view. Initially, I expected that Conor McGregor would disqualify himself by doing some sort of Mike Tyson antic, not necessarily bite his opponent's ear off, but maybe kick Floyd Mayweather in the head. Granted, I did buy the fight for the hype and entertainment with the understanding that I was losing money. However, what I did not expect is the value I received in this epic bout. What I bought was a strategic, organized, marketing powerhouse that satisfied the marketer in me.
A Marketer's Dream
A great story, good branding, and an irresistibly engaging social media campaign was disguised as the fight of the century. From the very beginning, it was not just a basic boxing match with great boxing on pay per view. A story was created to about two fighters at the top of their game in different fields of hand to hand combat sports.
Hero and Villain roles played into the hype and added to the excitement which helped boost sales. Both fighters utilized their characters and brands to their advantage. In the beginning, Connor was the Villain or the antagonist in this story who urged Mayweather to come out of retirement to fight him. Connor was willing to leave MMA to fight Mayweather. Mcgregor began a strategically placed twitter campaign of trash talking to get Floyd Mayweather to fight.
At first, Mayweather was the hero by entertaining the idea and making it happen. Then, weeks before the big event the roles changed when trash talking and a bit of a scuffle occurred during the press conference. It made both men look like villains but leveled the playing field for McGregor. He was getting notoriety for taking a significant risk by having never fought in a professional boxing match. It made him the underdog and turned him into the Hero. Which in turn played to his advantage. His fan base increased, and he received a lucrative contract deal for the event which guaranteed $30 million to fight Mayweather which was 30 times as much as he made as an MMA fighter. Mayweather became the villain due to his earning triple of what Mcgregor made. It did not phase Mayweather, he even embraced the villain role by donning a ski-mask as he entered the arena amongst jeers and boos from the crowd.
At the end of the fight, which Mayweather won by TKO in the 10th round, they both became Heroes. Mcgregor did this by proving he could box and by going the distance with Mayweather. Mayweather did this by also proving he could fight in a different style then he is used to and acknowledging that Mcgregor was a worthy opponent. They both showed sportsmanship. These actions helped in changing their overall brand narrative and even clean up Connor's a bit which, made this fight one of the most lucrative fights in recent boxing history and gave both fighters even bigger household names. Here are some key marketing points I received from the match.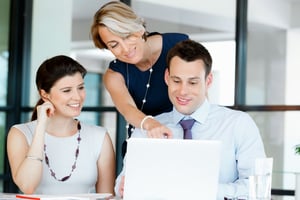 Key marketing takeaways:
Know your Audience and Your brand: Both fighters are known for their larger than life personas and made full use of them.
Floyd Mayweather's known brand is "The Money Team." His nickname is money, his entourage and those that work for him are called The Money Team," and he has a clothing/lifestyle brand called TMT. He only takes fights that will make him money. Forbes states how he helped change the sport of boxing by becoming his own promoter (Mayweather Productions) to have control of the money instead of an outside promotion company. He removed the middleman. The article gives insight into how he operates as a brand. Mayweather is flamboyant and flaunts his riches through his social media feeds. Floyd "Money" Mayweather is not only one of greatest boxers of all time. He is also one of most significant entrepreneurs in the world of sports because he knows his brand and his audience.The Conor McGregor brand is 'Notorious'. Like Mayweather, his brand is his nickname The Notorious Conor McGregor. He has tailored his style such as his mafia-like suits and his body art around being Notorious. He is known in the UFC MMA world as a trash talker. His social media channels are full of vulgar, rude and insulting posts to his opponents. He even secured his fight with Mayweather by making public insults and twitter feuds with Mayweather as far back as 2015.

Know your Competitor: [in this case opponents] These two competitors had to study their opponents boxing style and now each other's weakness and build a strategy to beat their opponent. They also knew each other brand and had a plan to create a story for their fans and the event.It is no different in marketing you must know and research your competitors. Visit their website, visit their social media channels and research their products. Use your research to find a weakness and use it as an advantage for your brand. Build on upon your research to build a strategy that keeps you ahead of the pack.
3.The Ultimate Interactive Social Spar: This fight came about partly because of Conor McGregor's social media post on Twitter and Instagram. As I stated earlier, Conor made public insults about Floyd Mayweather during the UFC match. He then took to social media where Floyd took notice and the feud began, and it went viral. Fans tweeted about wanting to see this fight. Initially Dana White the head of UFC did not wish for Conor McGregor to cross over to boxing but at the urging of Mayweather and the response of the fans through outlets like Facebook, Twitter, and Instagram the "fight of the century" became a reality. Conor stays true to his brand and has not wavered from it even after the fight.
Points were gained even before the fight started.
The fighters gained fans from each other by tagging and hashtagging each other.
The fight which gave broader visibility to the sports of Mixed Martial Arts and Boxing.
Rule of Thumb: Utilize social media best practices such as finding the perfect amount of posts per day, or hour by testing your frequency of posts, and figure out the best times to posts and use the proper sizes for images and profile on each social channel.
4. Know when to Change the Narrative and be Unexpected: Like, I explained at the beginning of this blog. The two fighters of this story flipped the script on the world of sports. They were from two different sports. One left his sport to fight the other.
Sometimes you need to rethink your strategy if something is not working in your marketing plan. You may change a campaign, experiment with keywords or even rework the brand.
Be Curious and Look for Inspiration in New and Unexpected Places
Mayweather vs. McGregor not only proved itself as an epic boxing match but an epic marketing event. That had a plan by telling a story, a brand strategy using channel marketing like social media to gain momentum. These crucial marketing tools can be utilized in b2b scenarios. If you're feeling inspired, there's no better time to implement some of these ideas into your own marketing plan.
Need more ideas, insights, and inspiration? Schedule a Free Marketing Assessment with a Senior Marketing Strategist.
Cogo & Co is a marketing communications agency based out of San Jose, CA. We work alongside B2B companies and healthcare organizations to ensure great ideas reach their full potential. We are marketing collaborators who specialize in creating positive marketing experiences for increased performance, lead generation, and customer success.