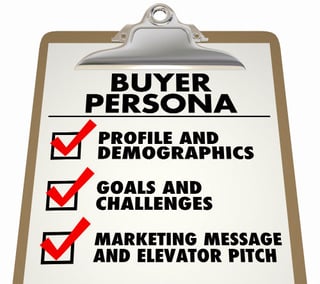 In order to build a better customer profile, you need a clear definition of your target customer. This may seem obvious to some businesses, but the reality is, it's an overlooked aspect of B2B lead generation and building your business in general.
Putting together a better customer profile will not only give your business stability, it will also provide a better engagement and return to help the bottom line. But building your customer profile the wrong way can have negative long-term and short-term consequences. While you may have an ideal customer profile on paper from a financial standpoint, the best customer profile may come from other measurables you can't find on a financial statement. These benchmarks could also provide more sales lead generation in the future, which will lead to more business and a stronger customer base.
Exactly how do you identify and build a better customer profile? Here are some tips to consider.
Identify Your Ideal Customer Profile
There's no true and concrete definition of an ideal customer. Your business may place more emphasis on demographics, while others prefer to emphasize behaviors and other aspects when targeting their ideal customer.
You can brainstorm with your team about what aspects you appreciate in a customer, or you could simply look at your current customer base. Use your own best customers as an example. Make a list and select the qualities and characteristics that qualify them as good customers. This can help you get started with sales lead generation, since you know exactly what customers you want to target.
Choose the Characteristics of Your Best Customer
When you're brainstorming with your team about the different characteristics making up your best customers, consider what they bring to the table when it comes to social media activity, content marketing and other specifics to build a solid customer profile.
As with any business relationship, there has to be a natural fit in order for the relationship to work both ways. By identifying these key characteristics and knowing what makes your perfect customer move forward will help you connect with them on many levels to create solid content and enhance B2B lead generation.
Don't Shy Away From Asking Questions
Developing a list of questions for your customers is completely acceptable, and can help tighten up your ideal customer profile. Ask them about the size of their organization, what their core values are, which customers they serve, what makes their product or service stand out and what they do to build their own customer base. Getting answers to these and other similar questions will give you the opportunity to learn more about your customer so you can tailor to them, building a better relationship to promote engagement and enjoy returns. Also take advantage of the "boots on the ground," your sales and service teams. These folks are in an optimal position to gain insight from customers on how they perceive your company and its offerings, as well as how they perceive your competitors and their offerings.
Know How Your Business Benefits Your Customer's Business
Your customers look to you because you provide benefits to their business. Having a strong grasp of what those benefits are can help you target not just new customers more broadly, but the decision makers within those companies who are in a position to establish a new business relationship with you.
Does your company provide a way to better manage and track sales interactions? You can target your marketing toward sales managers, sales directors, or VPs of sales directly. Do you provide tools to increase marketing conversions for companies and provide them more leads? Then you'll make a push to get influential decision makers in marketing on board. Knowing how you benefit a customer and who ultimately makes the decisions in a company can help you obtain better quality leads for your own business.
Utilize Social Media Effectively
When you have a sense of your target audience, you can tailor many different marketing channels to appeal to those customers specifically. Social media is one area companies have increased their presence in over the past decade, using their knowledge of customer profiles to brand themselves and target their outreach more effectively.
One great example of a company using social media effectively is Nike. The sports giant has a wide-reaching customer base but has established several social media sub-brands, such as Nike Women and Nike Basketball, to generate content for those audiences. Having these sub-brands helps Nike promote itself to interested customers without forcing them to sift through irrelevant content.
Other companies, such as Red Bull and Honest Company (the home products startup founded by actress Jessica Alba) already market to more targeted audiences and have tailored their social media channels and content to reach these customers. Red Bull publishes content of interest to those who follow extreme sports and gaming, and periodically runs promotions for X Games and popular game franchises like Destiny. Honest Company posts content primarily targeted at millennial mothers: things like quotes and photos from its fashionable diaper line.
Take a look at your own customer profile and the messaging of your social media accounts. Ensuring alignment between the two will generate a better return on the time you invest into social media.
Cogo & Co. is focused on maximizing revenue for businesses by using simple, yet creative methods to increase B2B lead generation and increase marketing efficiency. We understand the difficulties of creating the most powerful customer profile for any company, and we are here to help. Be sure to contact us to learn about how our innovative strategies can help create win-win business relationships to maximize engagement and return.