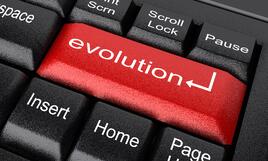 The Right Perspective will Take You Far
Change your approach, change the game. If you want different results, you're going to have to do things differently. Refresh your thinking and take a step forward in your usage of targeted channels to create momentum. The key is to anticipate and incorporate your customers' internal conversations with the answers they need to hit the ground running. Keep all channels open and engaged with these easy and quick to implement tactics.
Step 1: Internal Review - Validation and Communication
Start by validating that your website lays the foundation to really engage and align your sales and marketing processes. To highlight the importance of customized messaging and branding, the information architecture and content should provide a blueprint for customers, your sales team, and internal resources to easily find, share and engage with. This information should support the purchasing decision embedding your unique value propositions and offerings.
This approach will enable you to create more relevant and powerful messages that speak directly to your audience and specific customer segments. Your website provides an automated communication channel that increases in value as an asset for your company, sales team, and customers. Spend wisely. With the right approach, your website will be one of the most powerful sales tools you have at your disposal and you should consistently evolve to keep your cutting edge.
Getting Started
Implement an on-going feedback process to engage with your sales team. This communication process will validate the effectiveness of the site with the sales team to ensure that the content published is on target, and utilized as a true asset to sales and your customers. Overall, sales should have a complete understanding of how and when published content addresses their customers' challenges and needs, where to find the content, and how to easily access it.
Evolve
Continuously educate your sales team by sharing your content calendar, and be sure to publish responses to their commonly heard objections and concerns from the field. Regular training and education are critical to ensure internal understanding of the website as a consistent and automated communication channel tool. Doing so will also provide social proof with customers and prospects. The results of this are increased acquisition, retention and growth.
Step #2: Get Social - Generate Content and Delivery Strategies around Defined Workflows
We all know that the potential of social media to help increase brand exposure is virtually unlimited. The wide variety of mediums available provides multiple options for reaching your target markets. By using social media as a tool to broaden exposure to your brand, you will reach and engage with many more people than you would otherwise. In fact, according to the "2011 Social Media Marketing Industry Report" put together by Michael Stelzner of Social Media Examiner, social media marketing yielded significant gains in brand exposure, traffic and sales. Remember, it does not stop there: it's only the first step in a journey.
Getting Started
Take one commonly heard objection that your sales team faces and define a workflow that proactively addresses and resolves to draw in the audience. Take them through the various stages of a purchasing decision with calls-to-action that will engage and direct them through the next phase of the buying cycle. Define the objective and goal of the workflow, along with the metrics that will be measured and qualified as a successful conversion. Include how it supports the overall mission of the company and objectives to acquire or retain a customer. A call to action can be any number of things including: sharing information, downloading content, subscribing to a newsletter, registering for an event, requesting more information, making a purchase, or asking to be contacted by a sales rep. Once you have this defined, take a look at your website and select where your target audience would enter (it's not always the home page), interact with, and navigate this information naturally.
Evolve
Your increased success with your social media strategy lies in providing more opportunities for interaction and conversion with your brand and content through calls-to-action from your customers' perspective. Utilize your channel positioning documents and persona profiles to anticipate the internal conversations and decisions your target audience is having, and provide those answers as if you are dropping breadcrumbs along a path. Keep in mind that although the web is a never ending resource of information, you have the opportunity to keep your audience engaged through quality content structured with relevant information to guide them through a satisfying experience on your website.
Companies who see the best return from their website investment define their information architecture and information delivery with a solid foundation of workflows in mind.
Conduct a website audit and evaluate how well your website supports customer experience, navigation, flow and conversions.
Step #3: Revere Content as King with a Focus on Blogging
Blogging is your chance to be unique and is one of the most powerful inbound marketing tools available to increase traffic to your website and raise brand awareness. It can be your most readily accessed channel strategy for keeping your website relevant, fresh and active. Publishing responsive and proactive content that addresses industry opportunities and challenges in real-time,, using internal and external links, and keywords is a must for search engine rankings as well. It provides a platform to demonstrate your knowledge and expertise in facing industry challenges.
Get Started
After completing Steps 1 and 2, define and write two blog topics. The first will include and respond to a commonly heard market concern you've collected from your sales team. The second will address the initial follow-up or internal conversation your customers are having, and will include a call-to-action (an invitation to take the first step into your defined workflow).
Evolve
By sharing useful information that initiates engagement from both your customers and your sales teams, you are creating another path for establishing trust in the marketplace. The stronger your content, the stronger confidence you will see in your services and products through increased traffic and conversions. By further validating your content with social proof, you will increase the value of your blog as an asset to your business and sales process.
Engage Your Customers in the Right Place at the Right Time
Using this new approach will build familiarity and encourage customers' willingness to buy from you. Backed with social proof of outstanding customer service, your website strategy will become a well-respected (and highly appreciated) part of the sales and service process. As you go along keep this one thought in mind: Information is the currency of business. How do you manage yours?